So I do a lot of in store yarn shopping when I can.  I love the feel of yarn.  And it always looks different in store ya know....
But sometimes that just isn't possible.  My local yarn store may carry a certain brand of yarn but not the color I'm looking for.  That;s when you head online.
Now I like a deal.  I like coupons and reward points and all that when I shop.  Makes me feel like I'm getting more for my money.  And for all of us who have a yarn addiction (you know who you are), we can use to save every penny.
Because that's just more yarn we can buy!
So I have compiled a quick list of online yarn stores (who also have physical locations if you happen to be near them) that have some pretty awesome reward programs.

This website is so fun to shop.  It's colorful and I love the little kitties.  They have a program called the
Yarnathon
going on.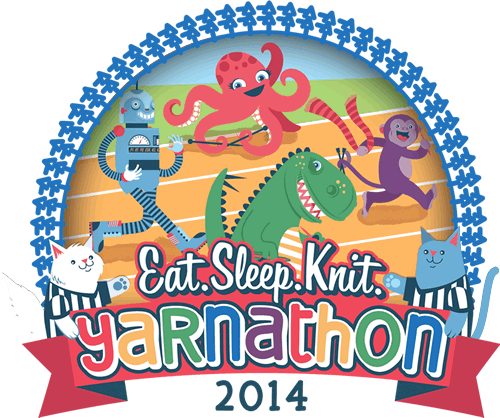 It's a marathon...but instead of running you buy yarn (whish life worked that way...I would be super thin).  Basically every yard of yarn you buy goes towards your total "yards run".  When you reach a goal mark you get gift certificates or surprises. (they explain it way better on the site)  It runs the whole year so you have plenty of time to rack up the yards.  Your also put on a team to help you reach your goal.  I'm on the Roboknits Team.  Your team helps you reach the finish line.  Anyway, it's a super fun way to shop.  And they carry a ton of hard to find brands as well.  Most of my favorites!  :) They also send you a "lotto scratcher" with every order...you could win anything from $5 credit to $100 if your super lucky.